We credit the quality of our frozen custard to the fresh, award-winning milk from our hardworking dairy cows. So, it only seems right that a few flavors were inspired by our favorite girls.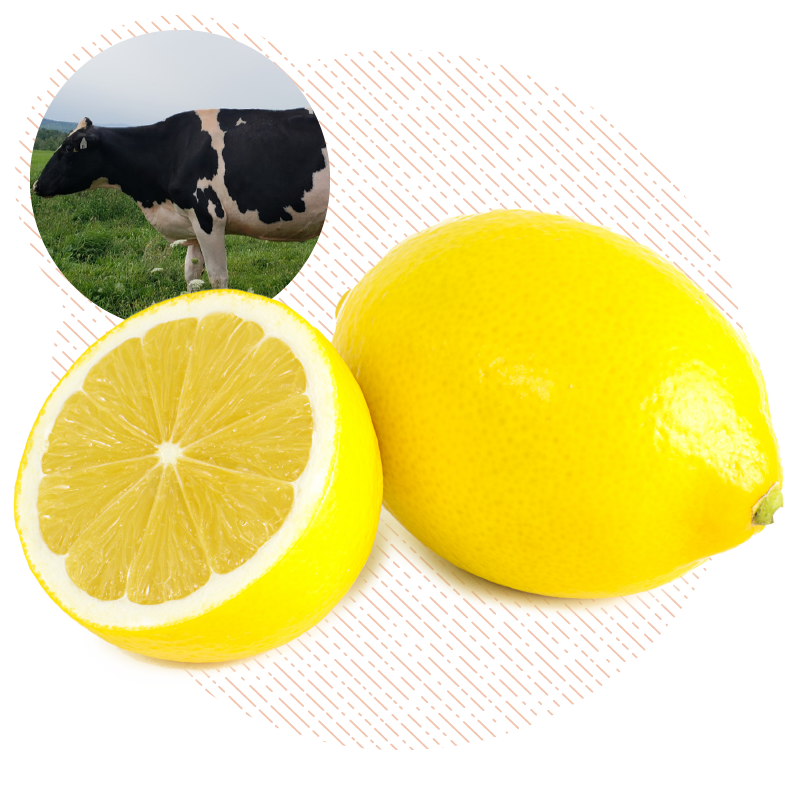 Wish's Lemon Sunrise
With her stunning good looks and "gentle giant" personality, Wish is a family favorite. She comes from a long line of fantastic cows that have graced pastures all over New England and beyond. It seemed only fitting that we name this smooth summer treat after her.
Try it:
If a lemon kissed vanilla ice cream you'd get this creamy, mellow lemon frozen custard with a refreshing tang.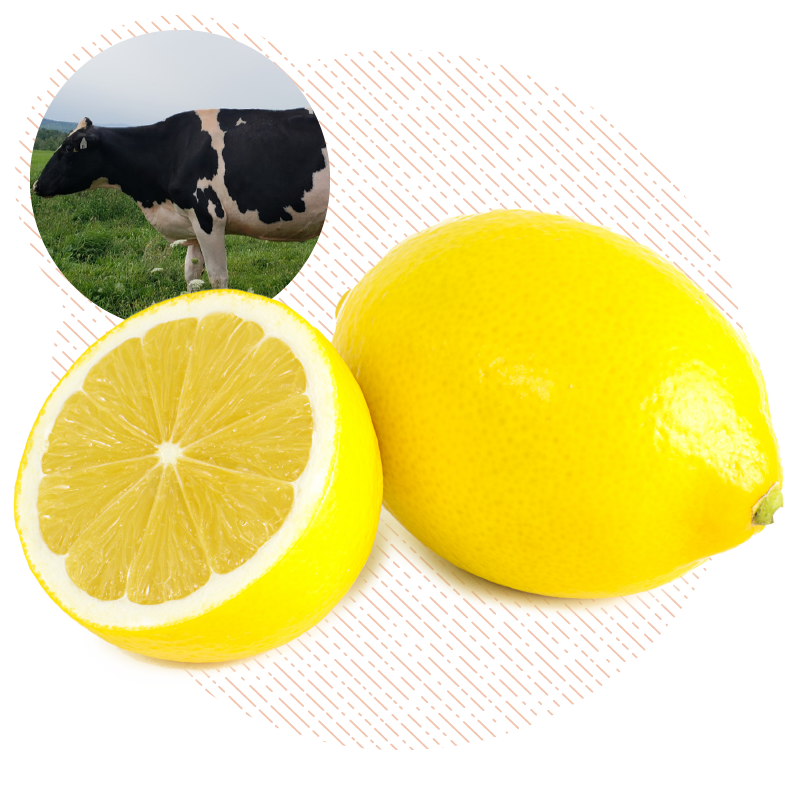 Gigi's Chocolate Ganache
All the cows in our "G" family are laser-focused on eating and making milk, so it's only fitting that this intense chocolate custard shares a name with one of these cows, Gigi. Not one to argue with, Gigi warns that only serious chocolate lovers should try this flavor.
Try it:
Rich, velvety and undeniably chocolate melt-in-your-mouth good.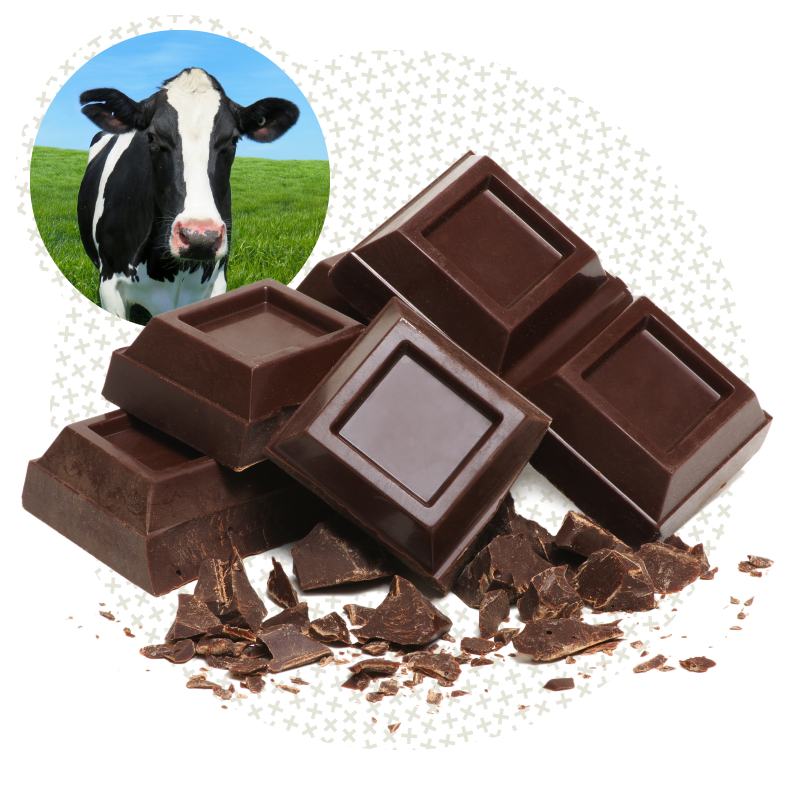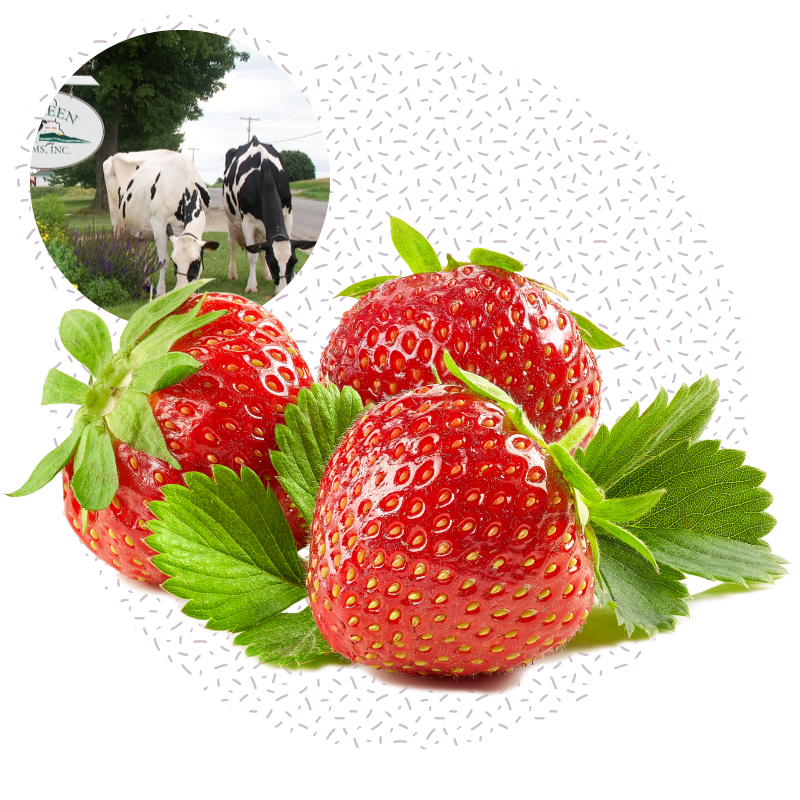 Rhonda's Incredibull Strawberry
The Rhonda family of cows have been record setters at Brigeen for years, gracing the farm's sign, sales catalogs, and many a "Best Of" list. While the iconic matriarch "White Rhonda" is still our all-time highest scored, highest milk and fat producing cow, we love her red and white—instead of the usual black and white coloring—Incredibull great-granddaughter who agreed to share her name with this perfect summer flavor.
Try it:
A full and bright summery favorite with pieces of real strawberry folded into an airy yet dense strawberry base.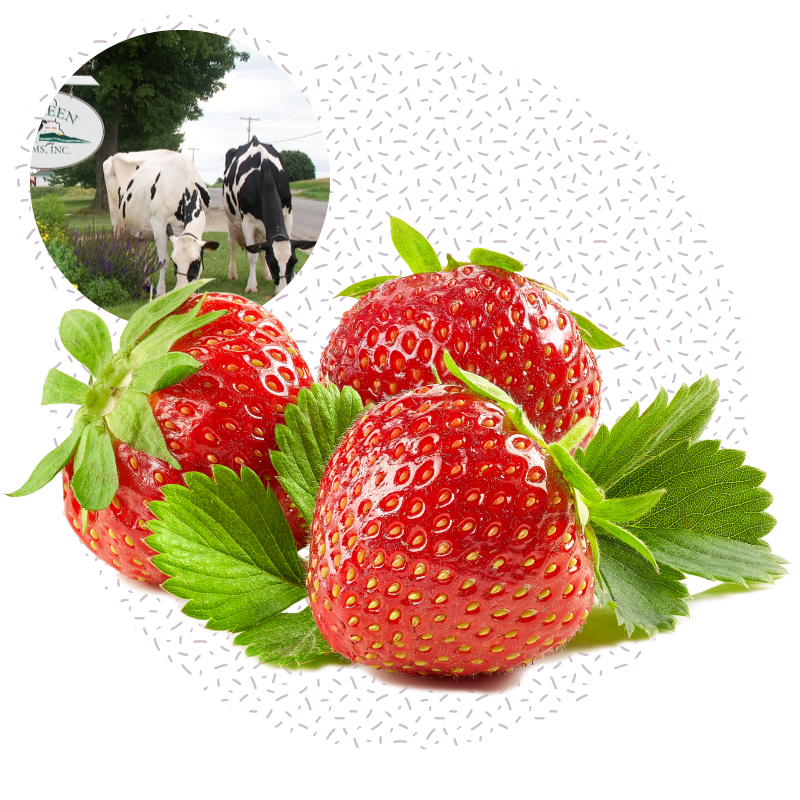 Coco's Coffee
The days can be pretty long on the dairy, so coffee is pretty serious business around here. Our daughter, Sydney, named this white giant of a cow Coconut and the name stuck. We think Coconut's expression in this picture matches ours after a great cup—or cone, or bowl, or a shake—of coffee after one too many.
Try it:
Who needs ice coffee when you have coffee frozen custard like this! Bold coffee flavor, luxuriously creamy, and pleasantly sweet.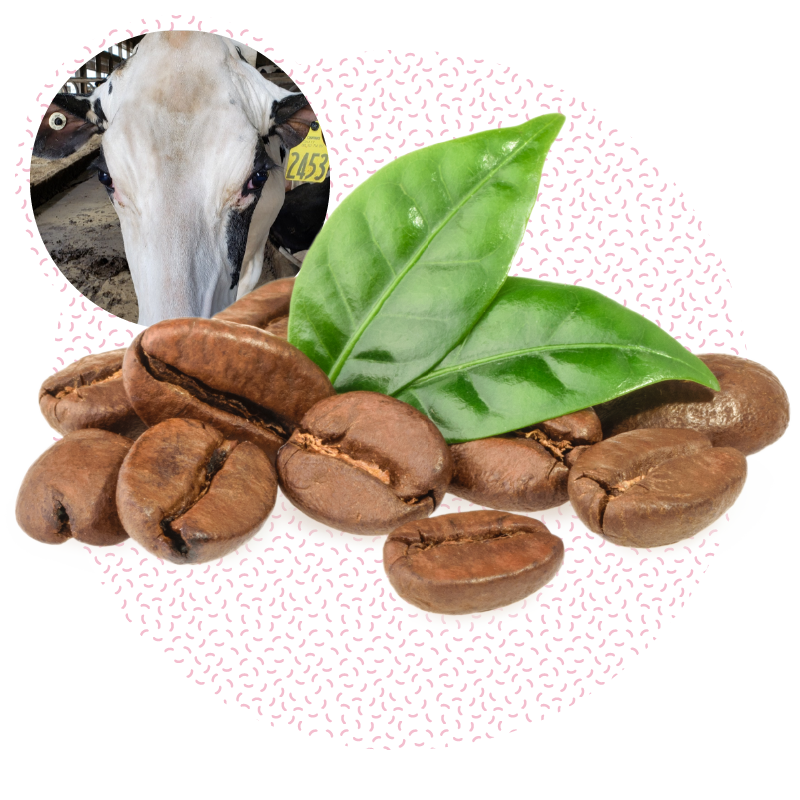 Our Standard Flavors
These flavors are available year-round from our Grab and Go freezer and will rotate through our dipping case.
Vanilla
Chocolate
Maple Caramel
Grapenut
Coffee
Mint Chip
Peanut Butter (only available in pints/quarts)
Coffee Cookies and Cream
Cookies and Cream
Seasonal Flavors
June
Strawberry
July
Strawberry
Lemon
Blueberry
Mango Creamsicle
Cookie Dough
August
Lemon
Blueberry
Mango Creamsicle
Cookie Dough
September
Cherry Amaretto
Chocolate Cherry
Apple Cider Cheesecake
Double Ginger
Peppermint Bark
Whoopie Pie
Curious about the happy, healthy cows that make our award-winning milk? Meet our Hardworking Girls.
278 Upper St.,
Turner, Maine
Scooping Hours:
Our shop is open for scooping, milkshakes, and more!
Friday: 4-8pm
Saturday: 12-6pm
Sunday: 12-6pm
Grab and Go Hours:
Stop by to select treats from our freezers inside the scoop shop.
7 Days a Week, 12-6pm
Think dairy farms are cool?
We do too. 
Visit Brigeen Farms
Gold Winner, National Dairy Quality Awards
We were recently recognized for the very best in quality milk production. The goal of the NDQA program is to honor dairy producers from across the United States who have successfully placed high priority on producing milk of the highest quality.